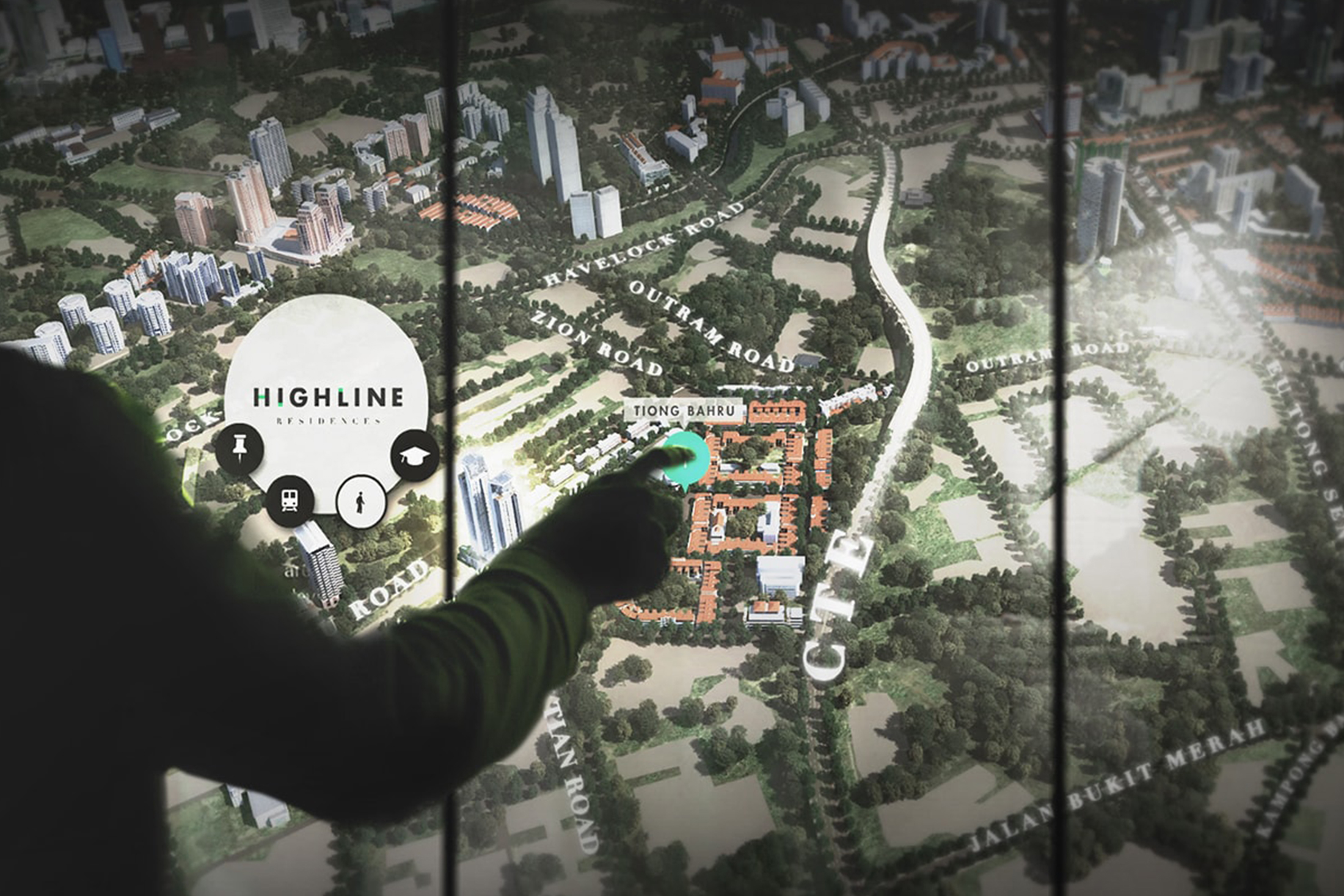 Credits
Client

Keppel Land
What we didVirtual Reality development
Interactive media design
Location

Singapore
Year2014
2016
DESCRIPTION
Winner of the Singapore Good Design Mark in 2018 under the Smart Nation category.

The first of its kind and fully programmed by blanct. Built to a 1 : 1 scale, it gives users a fully immersive experience.

Combined with real-time technology, users can "walk through" the entire showsuite. Materials, textures, fittings and even spacial configurations can be changed to simulate users' future homes.

Highline Residences is a bespoke interactive solution by blanct. Leading this interactive touchscreen media from creative concept to hardware consultancy, the team produced customized graphics and pre-determined transition paths that make for a slick interactive journey catered to a multi-generational audience.

Experience the first full VR showsuite in Singapore here.